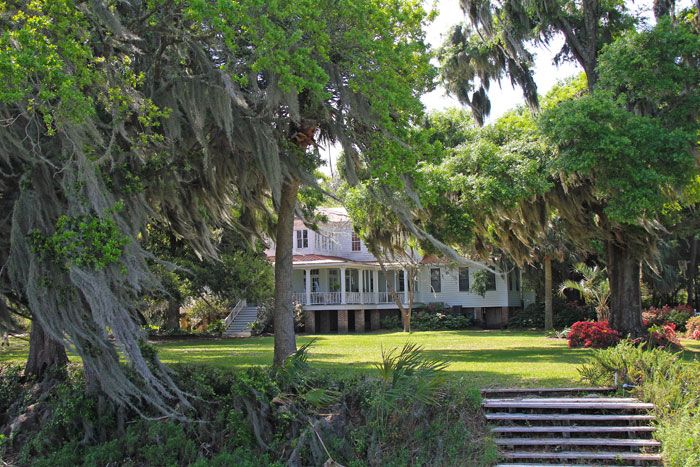 Sponsored by: Daniel Ravenel Sotheby's International Realty
The homes in Charleston's historic areas practically ooze charm and character, so it's no wonder the idea of living in a historic home is so appealing.
Buying a historic home does come with incredible benefits. As the owner of a historic home, you'll have a property unlike any other. These homes have features and accents that simply can't be recreated like patina, original brickwork and moldings.
Historic homes in the Charleston area in particular have beautiful architecture, interesting gardens and breathtaking views of the Charleston harbor and skyline.
If owning a historic home in Charleston is on your bucket list, start the process by asking some questions to ensure a historic home is right for you:
1. What will maintaining the historic attributes cost?
An older home may require additional repairs and upgrades. You may have additional insurance and utility costs. Research those costs so you can factor them into your overall budget.
2. What are the restrictions surrounding the house?
In a city like Charleston that takes great pride in preserving its historic treasures, homeowners will normally need approval from the city's Board of Architectural Review to make any major changes to the house, including renovations or alternations. Minor changes like painting or site work are usually approved by city staff.
3. As the owner of a historic home, am I eligible for tax credits?
If the house is listed on the National Register of Historic Places it may be eligible for a 20 percent investment tax credit as well as federal tax deductions for charitable contributions used for conservation efforts. Federal grants for historic preservation also may be available to homeowners.
4. What will a home inspection reveal?
A home inspection is an important part of any home purchase and even more so when you're looking to buy a historic home. You'll want to hire an inspector with experience assessing historic homes and one who will look at everything from the roof to the foundation. This will alert you to any potential problems, especially when it comes to foundation, structural, electrical or plumbing issues that can be costly to repair. You may even want to consider having two inspections in case one inspector misses something.
The National Trust for Historic Preservation has some excellent tips on doing a top-to-bottom inspection of a historic home.
Once you've done your research, the next step is selecting local real estate company like Daniel Ravenel Sotheby's International Realty with experience representing historic homes.
Since 1983, Daniel Ravenel and his team have helped clients purchase historic homes in Charleston. They understand the ins and outs of making an investment that's not only personal, but also a way to secure and preserve Charleston's storied past. To start your search for your dream historic home, visit DanielRavenelsir.com or call 800-382-2279.