Sponsored by: Evening Post Books
When visitors come to Charleston, we like to entertain them with tales of Charleston's storied past – her best scandals, secrets and spooks. It makes for a great tour. But, the truth is, Charleston has plenty of contemporary scandals and bizarre stories.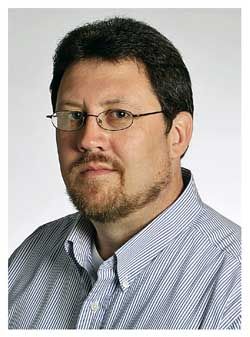 Front and center for each jaw-dropping headline has been "The Post and Courier" columnist Brian Hicks. Over the last decade, Hicks has been commenting on the news of the day in his thrice-weekly metro column. No one is safe from his truth-telling barbs and brutally honest criticisms – all polished off with a heaping dose of sarcastic humor.
Hicks' best columns have been compiled into a new book, "Greetings from Charleston: Rants & Raves from The Post and Courier Columnist," with a foreword by "Post and Courier" Managing Editor Rick Nelson. The book features new commentary and columns never before seen in print along with behind-the-scenes tales from Hicks.
For all her genteel charms, Charleston also has her share of scandals and news stories that had locals talking.
Here's are the 10 biggest scandals of the past decade (in no particular order):
1. Gov. Mark Sanford has a mistress in Argentina.
For a period of several days in June 2009, then-S.C. Governor Mark Sanford was MIA. Staff members said he was hiking the Appalachian Trail. Not exactly. Sanford was actually in Buenos Aires, Argentina, meeting up with his mistress. The event made national news while also giving a whole new meaning to the phrase "hiking the Appalachian Trail."
2. Al Parish bilks local investors in Madoff-like scheme.
Al Parish, a former economist at Charleston Southern University, was known for his economic forecasts and flashy suits. But in fall 2007, he pleaded guilty to swindling investors out of some $90 million. He used the money to buy multiple homes, fancy cars, artwork and even jewel-encrusted pens.

3. Locals fight increased cruise ship traffic.
Since Carnival docked in Charleston, there's been controversy and debate over the presence of cruise ships in the city. In October 2011, the World Monuments Fund added the city to its 2012 Watch List because of the increase cruise ship traffic. The organization noted the ships "obstruct views both of the harbor and the town." Hicks called it "ridiculous."
4. Poker ring busted in Mount Pleasant, begins statewide debate on legalized gambling (March 2009).
This incident called into question the state's antiquated laws on home-based poker games. The law said people can't play any game that uses cards or dice in a variety of places, including your barn, stable, kitchen ... "or other outhouse." Hicks wrote, "In other words, our state's anti-gaming law was written before there were kitchens in houses."
5. Lt. Gov. Ken Ard busted spending campaign money on toys (July 2011).
When it came to light that Lt. Gov. Ard had attended the SEC Championship game, taken a family vacation to Washington, D.C., and bought a flat-screen TV, PlayStation 3 and more – all using campaign donations – well, no one could overlook that ethical violation. The State Ethics Commission fined Ard, and then Hicks took him to task for his deceit. "Too bad he didn't use that cash to buy a moral compass," Hicks wrote.
6. State doctors report to cover up global warming data (April 2013).
When the S.C. Department of Natural Resources amended its "controversial" climate-change study, Hicks wrote, "It dropped an executive summary that had the audacity to state as fact the notion that temperatures are going up at an alarming rate, and that all sort of other pesky developments now threaten the planet."
7. Claims of voter fraud lead to SLED investigation (July 2013).
Never afraid to tell is like it is, Hicks wrote that the "governor, attorney general and Republican legislators claimed they had evidence of 'widespread voter fraud' last year — and used their trumped-up claims to pass a completely unnecessary voter ID law. And they would prefer no one realize it was all a bunch of bull."
8. Al Cannon slaps suspect in custody (August 2012).
Charleston County Sheriff Al Cannon was booked and briefly detained in jail after a Rock Hill solicitor said he should be charged with assault for slapping a guy in handcuffs. The previous winter, Timothy McManus led the sheriff and about a thousand deputies on a 120 mph chase across I-526, through Mount Pleasant and into the Francis Marion National Forest.
After deputies and a police dog subdued McManus, Cannon asked him, "What the ___ is wrong with you?" McManus flippantly remarked, "Ain't nothing wrong with me, man." At which point Cannon slapped him. Hicks, not afraid to say what everyone is thinking, questions whether the sheriff hit him hard enough.
9. Folks try to change history lessons in South Carolina (August 2014).
A group led by former state education superintendent candidate Sheri Few told the state Board of Education the new Advanced Placement U.S. History curriculum used by the state was liberally biased and painted our great land in a poor light. As an example, she cited a passage in the 140-page outline of lessons that said the country's decision to drop two nukes on Japan "raised questions about American values."
10. Joe Wilson's outburst during nationally televised address (September 2009):
S.C. Rep. Joe Wilson made national headlines and was the focus of a "Saturday Night Live" skit after he yelled during President Obama's speech on health care to Congress. As Obama said proposed legislation would not provide free health care coverage for illegal immigrants, Wilson shouted, "You lie." He later apologized for the outburst.
To learn more about the juiciest stories of Charleston's past, pick up your copy of Brian Hick's "Greetings from Charleston: Rants & Raves from The Post and Courier Columnist" today at EvePostBooks.com.