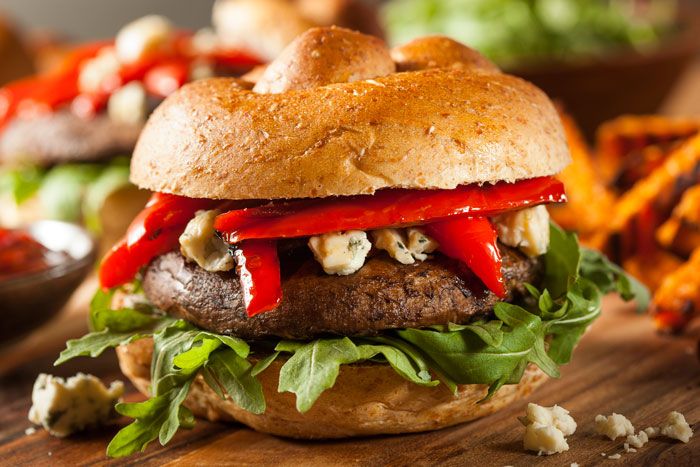 Sponsored by: Greater Charleston Restaurant Association
As the first hint of fall washes over Charleston, it signals the return of a favorite local event. This year marks the 36th anniversary of a signature culinary festival on one of the Lowcountry's historic plantations.
Thousands of locals and visitors fill Boone Hall Plantation for the annual Taste of Charleston hosted by the Greater Charleston Restaurant Association. This event features samples from local restaurants, chef demonstrations, live music and entertainment – all with a focus on the food.
Whether you've been every year or you're eager to try something new, you don't want to miss this year's event. Here are 10 delectable reasons to attend the Taste of Charleston:
1. Get a preview the "Taste: Iron Chef" competition as the Greater Charleston Restaurant Association's representative chefs take on hospital chefs affiliated with the South Carolina Hospital Association. Two teams will see who can cook up the best dishes using a secret ingredient. Kick off a tasty weekend with this event on Sept. 23 at the Gailllard Center.
2. Hang out at Sunday Funday! Oh sure, you could be cleaning out the garage, but it's way more fun to spend the afternoon eating, drinking and listening to music at the Taste of Charleston on Sept. 25 at Boone Hall Plantation.
3. Taste samples of dishes from more than 40 of the Charleston area's most popular restaurants.
4. Rock out to music on the mainstage with Cowboy Mouth . Groove along to the band's signature sound rooted in rock, punk, blues and the attitude of their native New Orleans.
5. Check out the new South Carolina Hospital Association Cooking Well Village, featuring cooking demos and action-packed chef competitions among hospital chefs from around the state.
6. Watch the legendary annual Waiter's Race as local waiters make their way through an obstacle course of hazards without spilling a single drop from their trays.
7. Bring the kids along for some family-friendly fun. This is event is perfect for the entire family, so no need to spring for a babysitter. Little food enthusiasts can check out the Kid's Kitchen Sideshow, and there's no admission fee for children 10 and under.
8. Are you a craft beer loved? Don't miss the imported beer tasting tent ideal for sampling some delicious suds.
9. Give back and have fun at the same time. You can truly enjoy all the Taste of Charleston has to offer while knowing that a portion of the proceeds benefits worthwhile charities like The Ronald McDonald House, Hollings Cancer Center, Shriners Hospitals for Children and Charleston County Schools Science Materials Resource Center.
10. Charleston is a true foodie destination, so any event that features talented chefs, incredible food and craft beer is a must-do weekend activity.
Taste of Charleston is 10 a.m. to 5 p.m. Sunday, Sept. 25 at Boone Hall Plantation in Mount Pleasant. General admission tickets are $17.50 each.
For more information, visit CharlestonRestaurantAssociation.com or call (843) 577-4030.